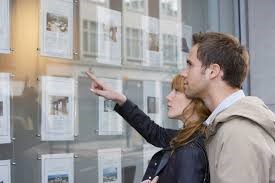 15 Oct

Moving House and things to Consider When Moving to a New Area

One of the biggest decisions that you can make in life is buying a house – as well as being a huge decision, it is one of those things that can be incredibly stressful so you want to make sure you have chosen the right place and it is somewhere that you and your family will be happy!

Some people choose to build their own home rather than purchasing a house – if you want self build homes Sutton Coldfield base Ifurb can help. This is an option that is becoming increasingly popular, as the ability to have choice over the way the house is laid out means that you get a home that fits in well with your lifestyle.

Whatever direction you take, a new home is a big commitment, so you want to get it right first time. One of the biggest factors in buying a house is the area – whether you want to be near to family or near to a great school, a lot of motivation for people moving is the area – but before you move, make sure you do a little research to make sure that it is the right area for you.

These are a few thigs that you might want to consider when choosing an area…

What are the local amenities like?

Does the area provide things that you or your family enjoy – maybe great walks, kids' clubs or activities such as sports nearby?

If you rely on public transport, what is the service like in the area?