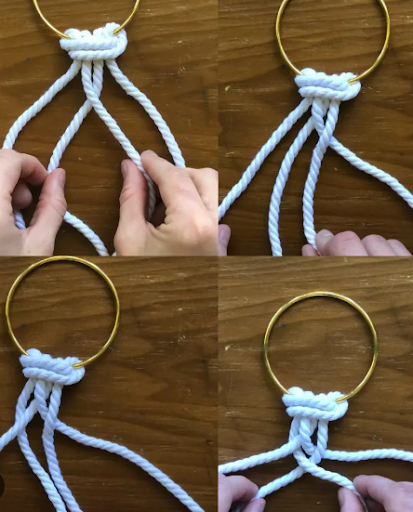 21 Oct

How beginners can try macrame

Macrame is a simple, beautiful form of textile work, using a knotting technique that both beginners and skilled crafters can quickly master. Recently, macrame creations have soared in popularity, with chic wall hangings, beautiful decorations and hanging plant pots featured in magazines and home stores.

Macrame projects typically consist of several knots, so how can a first-timer get started with macrame? Our guide will explore how you can begin.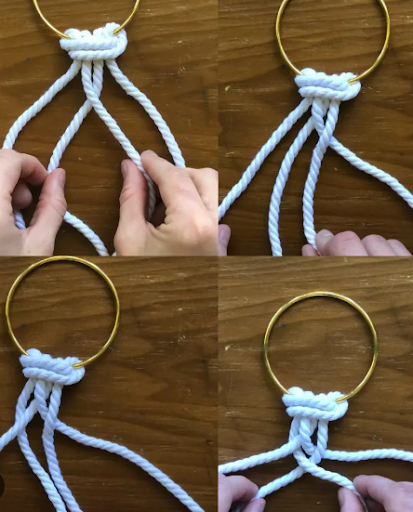 Image credit

Top Tips for Beginners

1. Don't jump in at the deep end straight away. Practise the knots in your pattern or macrame kit first, so when you get started your project will progress smoothly.

2. Start off with a macrame kit. This will include all the materials you need to complete your very first project. You could get started with a simple wall hanging, a decoration or a table runner, available from online specialists such as this large range of macrame kits from Wool Couture.

3. YouTube offers a huge range of fun, simple patterns, along with tutorials to help you tackle trickier knots.

4. Check out craft stores and select your favourite styles of macrame yarn.

5. Get creative. From simple wall hangings all the way to catwalk couture, there are so many ways to macrame.

6. Master three basic knots first – the Square Knot, the Alternating Square Knot and the Lark's Head Knot.

What Supplies Do I Need?

Part of the beauty of macrame is in its simplicity. You can create many different projects with only a few inexpensive supplies. In fact, you can even use a range of common household items to complete a macrame project.

The foundation of your macrame art is typically a wooden rod, stick or dowel, which you can find in craft stores or source from around your own home. Then, you'll need some macrame cord or yarn. Although you can purchase some beautiful craft yarns for your macrame art, you could use any twine or textile material you have at home too – as long as you can tie it into knots!
Image credit

Happy crafting.