07 Feb

Three Ancient Sites to Visit Near Cavan

Ireland has a fascinating history and there are many places that you can visit in Ireland to see this. As well as the historic places, there are also beautiful walks and countryside to explore and enjoy.

Cavan is a great place to base yourself if you want to see Irelands historic and ancient sites. It has all that you need form shops like Vodafone Cavan, to plenty of places to stay and bars and restaurants to suit all tastes.

Here are just a few places that you can get to easily from Cavan…

Gartnanoul Megalithic Tomb – Enjoy a walk through the Killykeen forest park en route to this ancient site, which is situated in the beautiful woodland. There are two parts to this tomb, the north and the south. It is well worth a walk to this ancient site.
Clough Outer Castle – This is a really stunning place to visit in the Marble arch Geopark.  The island that the castle sits upon was actually man-made around the 12th Century! As it is on an island in the middle of a lake, the best way to see it up close is by kayak.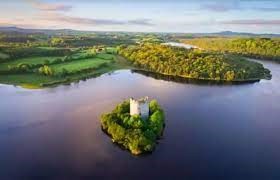 Finn MacCool's Fingers – These stones on the Shantemon mountain are named after the ancient legend of the giant who is said to have lost his hand here in a battle. It is a great place to go and take a walk as you will also get some great views over the countryside below.