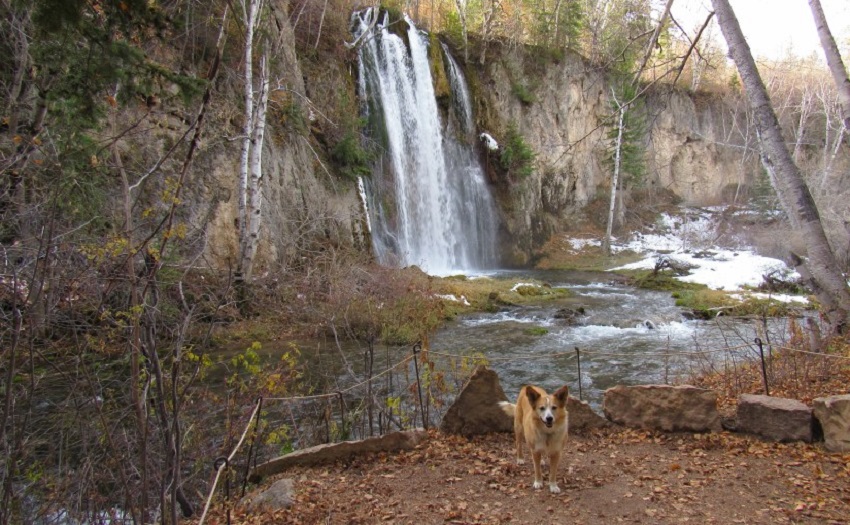 14 Apr

3 Hidden Wonders of Spearfish Canyon

Today, Spearfish Creek is usually a gentle rivulet flowing through the South Dakota town in the Northern Black Hills that shares its name. Millions of years ago, however, it was powerful enough to carve limestone rocks into the magnificent Spearfish Canyon. According to Frank Lloyd Wright, Spearfish Canyon is even more miraculous than the Grand Canyon, though considerably smaller and older.

Spearfish Canyon draws a lot of visitors every year, who often purchase Black Hills silver earrings and other souvenirs. However, there are remarkable features that you could drive the entire length of the scenic byway that winds through the canyon and never notice.
1. Community Caves
Community Caves represent a unique feature of Spearfish Canyon. Because the shallow caverns are located high above the tops of the trees and only accessible via a difficult hike, even many locals do not know about them. During the warm weather, Community Caves offer a spectacular bird's-eye view of the canyon. In winter, frozen runoff turns Community Caves into a winter wonderland.
2. Spearfish Falls
For many years, Spearfish Falls was bone dry because the stream that feeds it had been diverted for mining operations at the Homestake Gold Mine in Lead. Homestake shut down operations in 2002, and with no need to divert the water anymore, Spearfish Falls was restored to its former glory. To find Spearfish Falls, you can either use the overlook deck on the south side of the Spearfish Canyon Resort or take the hiking trail from the north side down to the bottom of the canyon.
3. Eleventh Hour Canyon
Eleventh Hour is sort of an offshoot from Spearfish Canyon proper. There are no signs marking it, no parking lot, just a small pull-off from a road called Cleopatra Place. As with Community Caves, many of the locals may not be aware of it. Only the most experienced hikers attempt to hike to the top of Eleventh Hour, but there is plenty of beauty to be appreciated from the ground. This is an area where your shoes are likely to get wet.