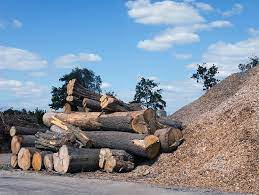 28 Mar

Three benefits of oak framed structures

Visually beautiful, oak has the versatility to create buildings as diverse as oak framed garages to modern green office blocks. Here are some of the reasons for choosing oak.
Construction Speed
Oak framed structures require less time on site than traditional bricks and mortar builds. A bespoke design created as an extension to a property may be built on site by a joiner. This can be around 30% quicker than traditional builds. Alternatively, and the most time efficient method, some construction work can be carried out by carpenters in a workshop, as with structures seen here www.timberpride.co.uk/oak-framed-garages/ meaning even less disruption at site.
There is no drying time for a wood structure and they can be made weather proof quickly, allowing internal services, plumbing and wiring, to be installed sooner with less risk of weather damage.
Sustainability
A renewable resource, oak can last hundreds of years. It can then be recycled, remaining useful. Good forest husbandry means that mature oak which is harvested is replaced. Timber has the lowest carbon emissions of the major building materials and large trees hold carbon within their structure, rather than releasing carbon dioxide into the atmosphere. The energy timber needs to grow is provided by the sun and as trees grow, they lock CO2 in from the atmosphere, saving the planet and reducing our dependency on concrete and steel.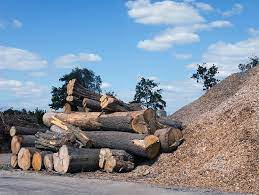 Wood is lightweight, with a high strength to weight ratio and as this BBC article demonstrates, the lighter load from timber walls doesn't require large concrete foundations for support. If locally sourced, British timber has the major advantage of fewer timber miles and off-site manufacture promotes recycling, where offcuts and sawdust can be collected and reused.
Thermal
In the drive to achieve buildings with zero carbon emissions, timber frames have increased their market share. Wood is adaptable to any climate, being used in Canada and Scandinavia providing protection from cold winters and hot summers.
Oak frames can offer slender walls with high insulating properties. In winter, the natural insulating properties of wood combined with insulating cladding and membranes to block infrared and reduce the escape of warm air deliver excellent thermal performance. An oak framed building also works well in summer as it doesn't absorb heat as much as some other materials, keeping nighttime temperatures cool as there is no heat to release back inside.