23 Aug

What are the best jumpers to buy?

Mens jumpers are the most intriguing item of clothing that you can get. They are incredibly versatile and fit all manner of situations. They are the epitome of the smart casual look. Even if it gets hot you can wear them around the waist or the shoulders in an easy going manner, and they're not as bulky as a coat to keep around.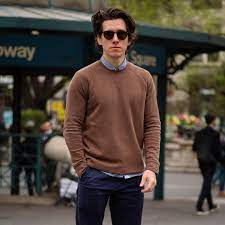 However, what are the best styles. An increasingly fashionable piece of equipment is Mens Aran Sweaters like those from Shamrock Gift. These are traditional knitted outfits from Ireland and have recently had some exposure in shows like the Mandalorian and the film Knives Out (worn by Chris Evans of Captain America fame, no less).
The best style is thought to be the V-Neck style. This acuntates the neck making it look thicker and longer. Another is the Cardigan. This usually incorporates buttons or a zip. It allows for a bit of air to get to the body in case things begin to get warmer. The crew neck is also very popular. It gives a much higher neckline unlike the V. It is able to be worn in a very casula way but also lends itself to the formal.
Colours are usually dark and muted or monochrome. Until it gets to Christmas then they go all out. The days of the 80's crazy jumpers seem to have thankfully been and gone.