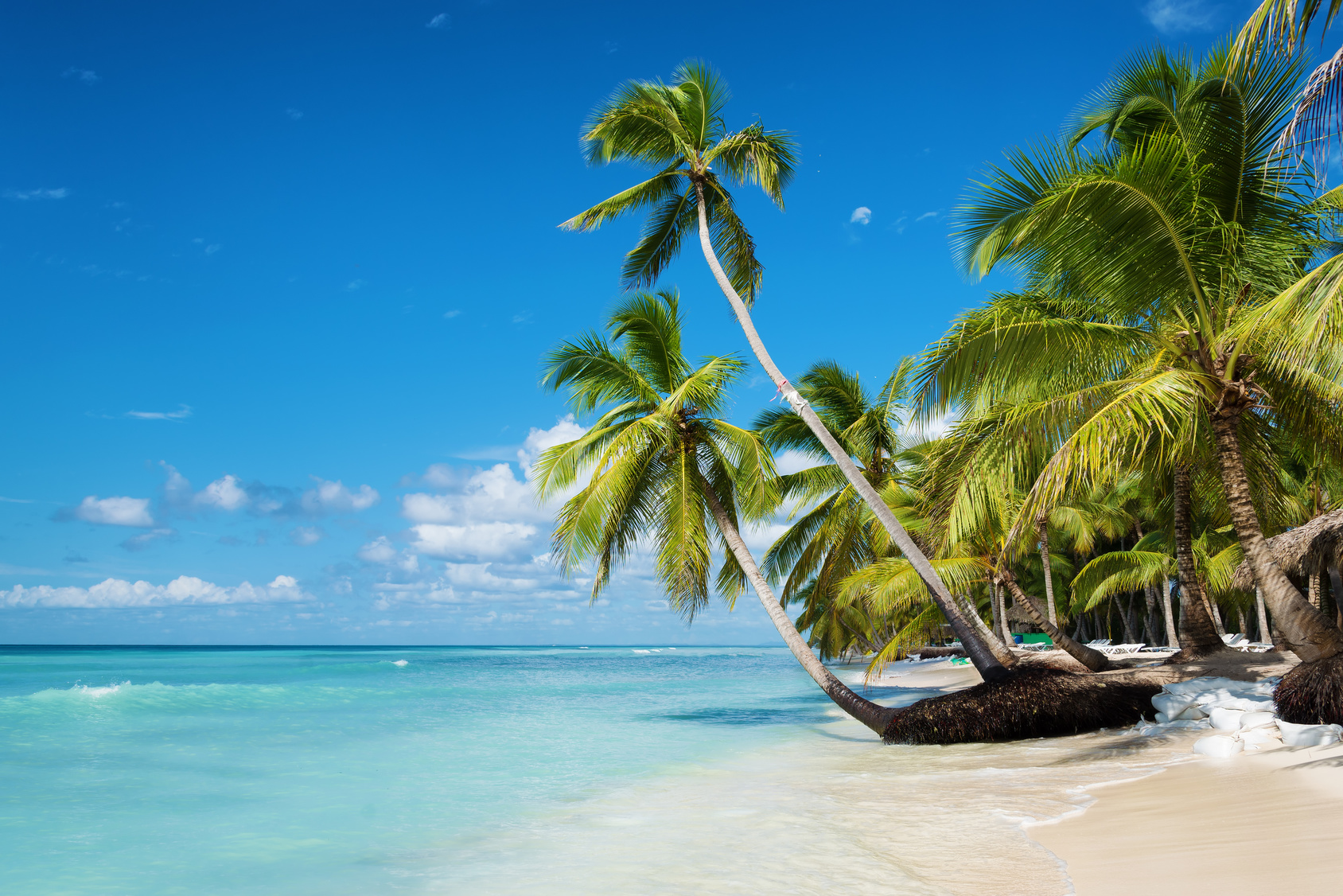 17 Mar

The 5 Most Gorgeous Beaches in the Dominican Republic
No Dominican Republic vacation is complete without a trip to one of these incredible beaches. Which are you adding to your to-do list?
Work and stress can have you pining for relaxation or even a vacation. And there isn't a more relaxing vacation destination than the Dominican Republic.
Despite all the food, dancing, and adventure the Dominican Republic offers, its beaches are on everyone's lips—and for good reason.
The Dominican beaches are among the most visited and appreciated in the world. There is a beach for any taste you can imagine.
What entices you the most? Do you want a quiet beach that disconnects you from civilization? Would you prefer a party atmosphere with beautiful hotels around every corner?
If you want to feel like a king in your own castle, you shouldn't miss living in one of Dominican Republic villas.
It comes with a full staff that will make you feel like you are at home – dare to say, at home in paradise.
If you believe a villa is not enough for your needs, you can opt for additional accommodations.
But before you book a spot at a Dominican Republic villa, take a look at our list of the 5 best beaches in the Dominican Republic.
5. Playa Boca Chica
If you are looking for a family-friendly beach with pearly sands, crystal-clear waters, and coral reefs, this beach is your choice.
Surrounded by a strip of coconut palms, this beach is such a peaceful and quiet place to spend your vacation.
While you can enjoy the beauties of nature, you can always go back for a shopping session. Santo Domingo is only 20 miles away from the beach.
4. Punta Cana
Situated in the east of the country, Punta Cana is one of the most popular tourist destinations.
It stretches over 20 miles. The beach is wide and golden, and it is safe for swimming all year long.
This beach is rather secluded, perfect for romantic getaways.
3. Cayo Levantado
If you always wanted to spend your vacation on an island, Cayo Levantado suits your needs.
A scenic boat ride will allow you to access this gorgeous island. The mind-blowing visuals allow for spectacular photographs.
Jungle-like vegetation surrounds this beach, making it ideal for tourists who enjoy hiking.
2. Playa Rincón
This beach is hard to reach, but once you are there, you'll feel like Robinson Crusoe among its white sands and beautiful vegetation.
There aren't many facilities here. The beach is set against the cliffs of Cape Cabrón.
This destination is the perfect choice for the adventurous traveler who wants to escape the concrete jungle.
1. Playa Dorada
This is one of the most visited beaches in the Dominican Republic, so don't expect it to be a quiet destination.
Revered for its beauty, Playa Dorada features a large concentration of all-inclusive resorts. The turbulent waters during the winter make it the ideal attraction for wind skiers and water-skiers alike.
Other activities and places you shouldn't miss
Tourists often praise the Dominican Republic for its beaches, but that's hardly the only thing the luscious country has to offer.
There are many other amazing places to visit during your stay in the Dominican Republic:
The DuDu Lake
Sosua
El Santandero
Cabrera
Make sure you check out the Dominican Republic villas in the area which are close to all the destinations mentioned above.
If you can't decide what to bring with you, a good book will make your day on the beach even more enjoyable.
Make sure you look at the Visa and Passport requirements before you start packing!
Good luck and enjoy your trip!