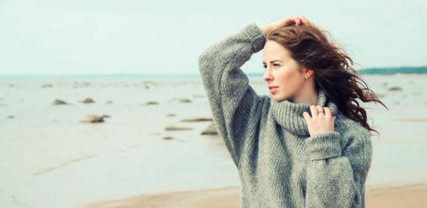 21 Sep

What are the benefits of wearing wool?

Super-versatile, sustainable and stylish, adding wool to your wardrobe is an eco-friendly way to keep warm in winter or upgrade your outfit.

Let's take a look at the top reasons to wear wool:

It's good for your skin

The structure of wool fibres allows this natural fabric to absorb and wick away perspiration and moisture, letting your skin breathe; in fact, studies have shown that wearing a Merino wool base can improve skin conditions and irritations, such as eczema. What's more, the lanolin found in wool has antibacterial properties and helps to deter bad odours and absorb moisture, making it ideal for daily or active wear.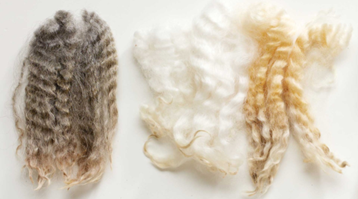 It's sustainable
Grazing sheep will always produce a thick fleece, which after shearing is carefully processed into wool, yarn, and finally clothing. As long as sheep are farmed, wool is an abundant and natural resource. Its natural properties make it one of the warmest and most insulating fibres available, with no man-made alternative able to compare. Since it is also a biodegradable material, it is an eco-friendly choice for your wardrobe too. For fine Merino wool knitwear, visit online stores such as https://shoparan.com/womens-irish-sweaters/.
It's easy to clean
Naturally antibacterial, wool is stain-resistant and crease-resistant. This means it doesn't need as frequent washing as other types of material, and it is super simple to wash. Many knitwear pieces can be safely machine washed and air dried; for those wool garments that can't be machine washed, handwashing is also a doddle.
It's timeless to wear
Beautiful wool garments are a timeless addition to any wardrobe. Perfect for winter layering, office attire and looking casual and cosy, you can't go wrong with knitwear. A womens Aran sweater crafted with high-quality Merino wool, for example, can complete any look and last for years when well cared for.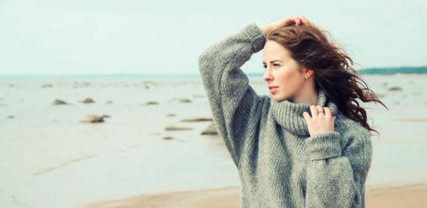 Opting for woollen wear is an eco-friendly, sustainable and timeless choice. With its natural biodegradable fibres boasting antibacterial, moisture wicking and stain-resistant properties, not to mention the range and versatility of clothing on offer, adding timeless knitwear pieces to your wardrobe is a no-brainer