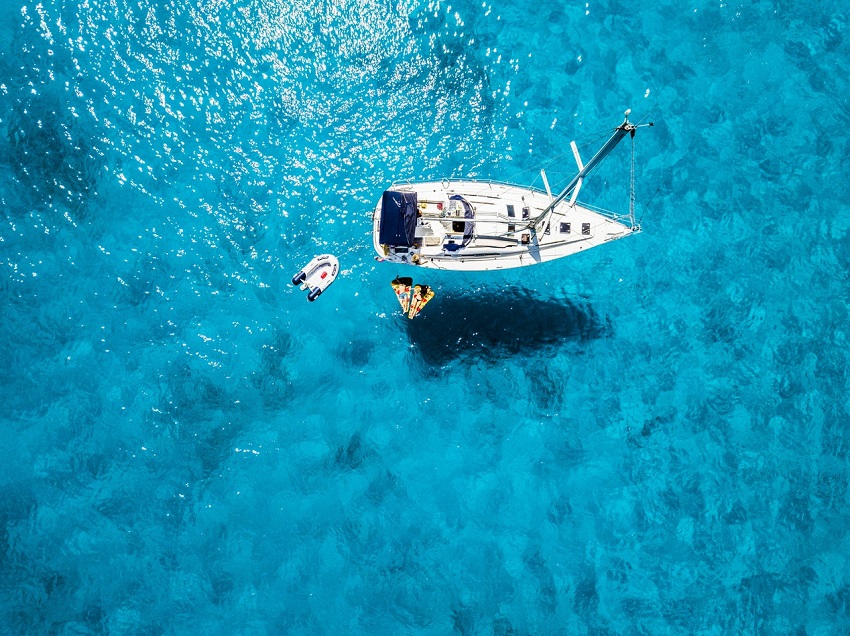 13 Nov

End-of-Summer Boat Maintenance Tips

As the temperatures begin to cool each summer, many boat owners may feel the lure to simply pull their boat out of the water, let it dry and park it under a tarp for the winter. However, a few simple maintenance items may make all the difference when the call of the water comes again next spring.
Clean
The easiest maintenance you can perform on your boat is a thorough cleaning. Wash your boat to remove dirt, debris and scum that have built up over months on the water. Washing upholstery and canvas on both the interior and exterior can also help prevent mildew and mold from growing and keep the boat looking its best for longer. Be sure to let all components dry thoroughly or dry them with a microfiber towel before storing the boat for the season.
Maintenance
Consider bringing your boat to a maintenance specialist. These experts specialize in the finer aspects of boat maintenance like changing the oil, lubricating joints and fittings, disconnecting the battery and removing belts. They can also winterize water systems, engines, motors, and other mechanical components. If you aren't comfortable with these processes, hiring professional help may be a sensible option for you.  Maintenance specialists may also have greater knowledge and easier access to replacement parts for boats in the event that a more significant repair is needed.
Storage
Whenever possible, store your boat indoors in a protected building like a garage or shed. If an indoor space isn't available, choose a well-fitting boat cover or pay for a professional company to shrink-wrap your boat. Protecting your boat from the elements in the off-season is one of the most important maintenance steps you can take. Storage facilities can be relatively easy to find, but make sure to plan for transporting your boat to the location.
Preparing your boat for winter may seem like a daunting task, especially when the appeal to just let it be can be more alluring. Taking steps to clean, service and store your boat properly before the snow flies can help ensure you are ready to get back out on the water the moment the ice breaks and the temperature rises.