12 Oct

Four Places to Enjoy a Walk in Kent this Winter

The Kent countryside is famed for being some of the most picturesque scenery in England. In fact, known as the garden of England, this area of the country has that charm and beauty that can transport you back in time.

The county of Kent is a popular place to visit all year around – for those looking for things to do in Margate www.localthingstodo.co.uk/locations/things-to-do-in-margate/ a popular seaside resort in the summer, as well as those looking for something a little quieter.

Although a popular place to visit in the summer, the county of Kent is also equally spectacular in the winter months too. If you are looking for places to go in the county to get out and enjoy the wintery scenery that Kent has to offer, here are some popular walks that you can enjoy…

The Kent Downs – This is a large area of outstanding natural beauty, and it spreads from Surrey to the White Cliffs of Dover. These grasslands that are composed of the chalk like those of the cliffs have some spectacular walking trails and are a great place to walk and really get closer to nature all year around. You could even explore the downs on horseback or one of the many bike trails.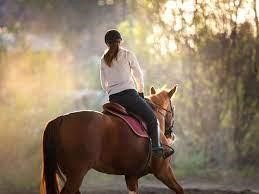 Dungeness – The eerie and bleak landscape of Dungeness is at its best in the winter! If you want a walk with a difference, then this is for you! The area is unique in the UK and is actually a thriving habitat for many birds and plants, despite its bleak appearance!
Chartwell – The country home of Britain's most famous prime minister Winston Churchill is a place that many people come to visit to see the beautiful building and get a glimpse into the life of the leader himself. As well as the house, you can explore the gardens and even get some lunch in the beautiful settings of this famous home.
The White Cliffs of Dover – Sticking with the second world war theme, these iconic cliffs are probably one of Britain's best known natural landmarks, associated strongly with the famous wartime song. However, they also offer spectacular walks and views from the cliffs and the area is teeming with wildlife all year round.