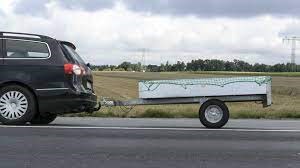 28 May

Towing a Trailer or Caravan Safely – Make sure your Car can Take the Weight

Towing is a useful ability to have. When you have a car, it gives you the ability to transport loads of large and bulky items, move livestock around in specialised carriers like horse boxes and also of course you can take a caravan and head off on your holidays.
Of course, like all vehicles on the road it is important that your trailer or caravan is roadworthy and safe. You can make repairs yourself in some cases, trailer parts are readily available and can be ordered online at places like Auto and Trailer.
Something else that you do need to think about before you start towing anything, is the size of your car and what sort of weight it is safely able to tow. The consequences for not knowing this can result in damage to either or both vehicles, and of course be dangerous to your life and to those of other motorists.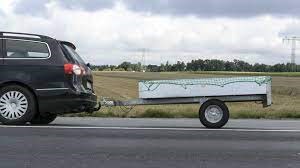 The first thing to do to check this is to check the maximum authorised mass of the trailer, and then to refer to the handbook of your car to see what the maximum authorised mass is that it is able to tow. If you are unsure when taking weights into account or are worried that you may be over the weight, you can buy special towing scales which will be able to measure this for you.
Another tip when loading anything, be it a trailer or a caravan is to spread the load as evenly as possible. This avoids putting unnecessarily pressure on individual types.